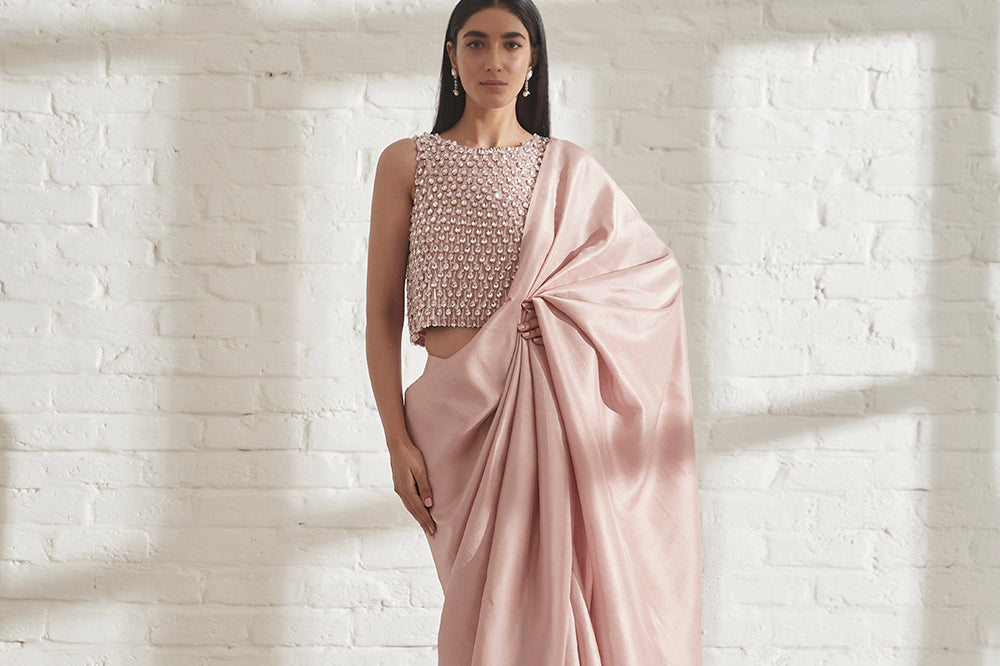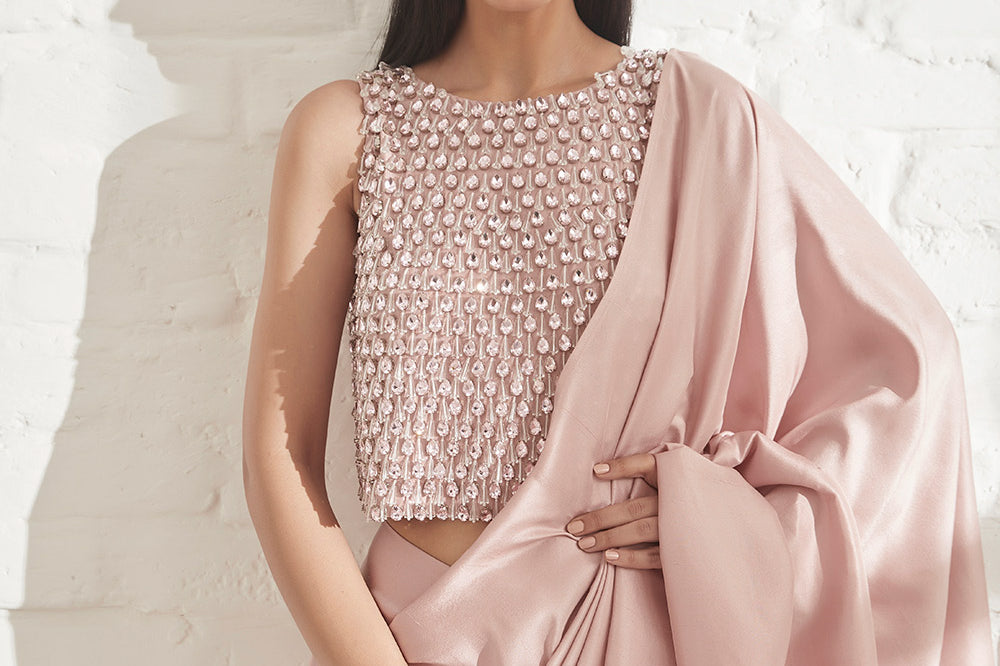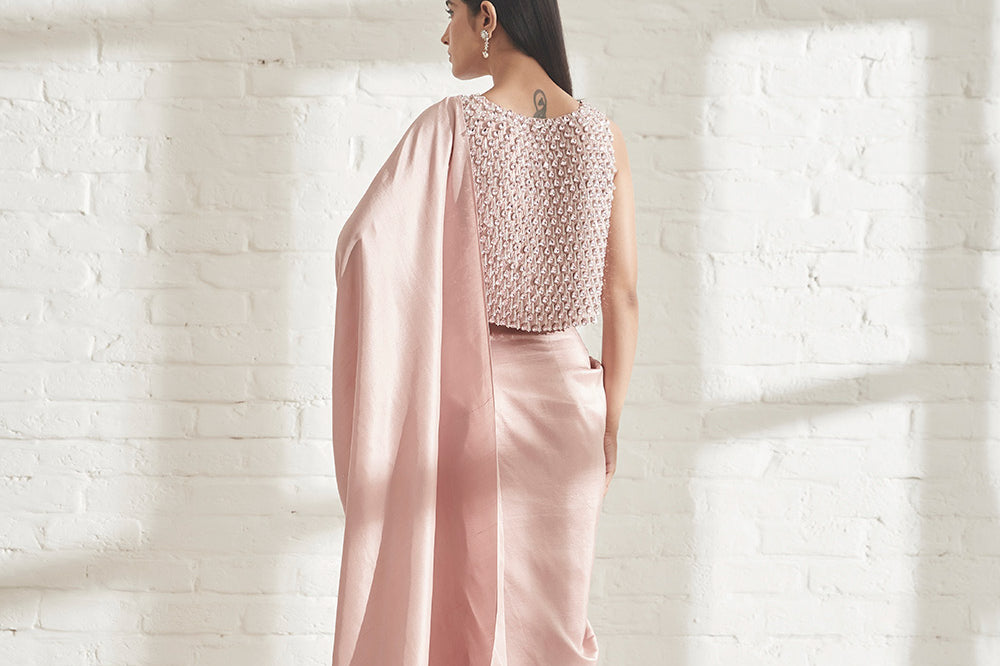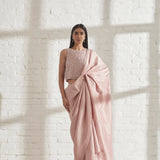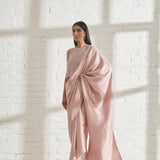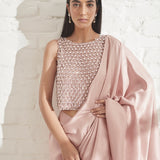 Masai Godet Sari with Chandelier Top
Description

The opulence of the Chandelier Top offsets the subtlety of the Masai Godet Sari perfectly. The top closes on the side with a zip and is a boxy fit. The pre draped sari wraps around the body and closes in the front.
Details & Care
Fit

This sari fits true to size, takes the shape of your body as it is a drape. The sari is high waisted, get it according to your high waist size. The top has a boxy fit.

Fabric
Model Height
Size on Model